All-payer eligibility verification
becomes a smooth operation with

Learn more

ARE YOU READY?

CWF eligibility transition
to HETS is coming soon

Get the facts

Simplify time-consuming
processes and gain control
over cash flow with

Learn more

Medicare Billing Made Easy
ABILITY® Network Inc is a leading healthcare technology company, trusted by thousands of hospitals, home health care agencies, hospices, skilled nursing facilities, DME and other healthcare providers throughout the U.S. ABILITY provides a broad suite of innovative workflow tools to help manage the administrative complexities of healthcare. ABILITY is headquartered in Minneapolis, with anchor offices in Boston and Tampa, and satellite offices across the country.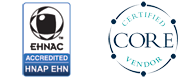 Stay up-to-date with the latest healthcare news