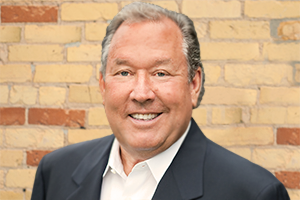 Mark Pulido
Chairman and Chief Executive Officer
ABILITY Website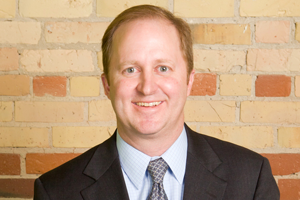 Bud Meadows
EVP and Chief Revenue Officer
ABILITY Website
Ken Ernsting
EVP and Chief Operating Officer
ABILITY Website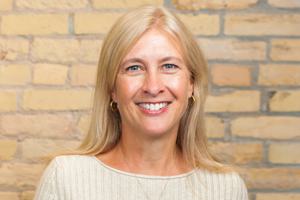 Kathy Zirker-Smith
EVP Strategic Initiatives
ABILITY Website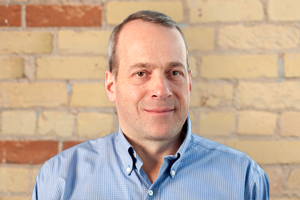 Geoff Charron
EVP Engineering
ABILITY Website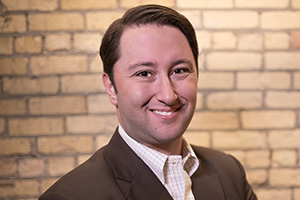 Justin Silver
EVP of Corporate Development
ABILITY Website
About Mark
Mark A. Pulido is CEO of ABILITY Network and Chairman of the ABILITY Board of Directors. Mark is a nationally recognized expert with over three decades of leadership experience in healthcare. During the last decade, he focused on private equity and investing initiatives as an industry executive at Freeman Spogli & Company and served on the boards of a number of portfolio companies.
Previously Mark was the Chairman of BenefitPoint, Inc., a venture capital-backed employee benefits technology company, where he also served as its President and Chief Executive Officer. Mark served as President and CEO of McKesson Corporation, a Fortune 15 healthcare services and information technology company. He also served as President and Chief Executive Officer of Novartis Pharmaceuticals Corporation, USA (formerly Sandoz), a research-based pharmaceutical manufacturer, and Red Line Healthcare Corporation, a specialty long-term care distribution and medical billing company. He also served on the Board of Directors of Quidel Corporation, a provider of diagnostic testing solutions; Sunrise Medical Inc., a medical equipment manufacturer; Smile Brands Group, a dental practice management company; Charles Schwab Corporation, a financial services company; and Imation Corporation, a technology company.
Mark holds a BS degree in Pharmacy from the University of Arizona, College of Pharmacy, and an MS degree in Pharmacy Administration from the University of Minnesota.
About Ken
Ken Ernsting is the EVP and Chief Operating Officer and has responsibility for corporate development within the organization, including the negotiation of technology/partner agreements, leading acquisition and integration activities, management of government relations and business development engagement.
As a senior executive in the healthcare information technology industry, Ken has experience and success in virtually all areas, including Operations, Marketing, Product Management, Sales, Business Development and General Management. Prior to joining ABILITY Network, Ken was with Sage Healthcare as the Vice President, Business Development and Government Relations. Predecessor companies to Sage included WebMD, where he was Vice President, Operations and prior to that was the Vice President/General Manager of PCN, Inc., a subsidiary for which he had P&L responsibilities, of Medical Manager Corporation.
Over the last twenty-five years, Ken has gained a truly unique combination of expertise in the development, acquisition, management, implementation and support of clinical and financial applications in healthcare. During his time at WebMD and Medical Manager, he led the acquisition and integration of over a dozen companies, including both competitors and distributors of the company's products. As a Senior Vice President for Physician Computer Network, Ken was responsible for Sales, Marketing and Product Management. As the SVP and Healthcare GM for VERSYSS Incorporated, he led sales and operations of the business and also played a key role in transitioning from multiple hardware and software environments to a single technology platform. Prior positions include Marketing and Product Management roles within Contel Business Systems.
Ken received his Bachelor's degree in Liberal Studies, summa cum laude, from Boston University.
MyABILITY Profile
I have ABILITY to… ​Effectively manage diverse tasks and responsibilities
I believe… No job is insurmountable when attacked with commitment and determination
I'm enthusiastic about…The possibilities just around the corner and what tomorrow may bring
Self description… I am motivated to do my best with a high degree of integrity no matter the endeavor. Sports car enthusiast with passion about high performance driving and instructing. I am fortunate to have a family that enjoys playing and relaxing together.
Proudest moment… ​The birth of my three sons
Making a difference by… Leading by example and helping others see the potential in themselves
Quote me… "He that is good for making excuses is seldom good for anything else," Benjamin Franklin
Favorite song… ​"Freebird" — Lynyrd Skynyrd
Seven words that describe me… Committed, Honorable, Supportive, Father, Dependable, Strong, Adventurous
About Bud
Bud Meadows is the EVP and Chief Revenue Officer and joined ABILITY in December 2010 and is responsible for all customer facing areas, including sales, account management, implementation, customer service and support. Bud brings over 18 years of sales, marketing and business development leadership experience within the healthcare industry.
Prior to joining ABILITY, he served as Senior Vice President of Sales and Business Development for Mirixa Corporation, a leading provider of technology and clinical services for pharmacies and health plans. He previously held leadership roles with Sage Software, WebMD/Emdeon and Medical Manager Corporation. During this time, Bud had responsibility for developing and leading the clinical and administrative transactions sales business units and reseller programs. Bud is a graduate of Washington and Lee University, Williams School of Commerce with a degree in Politics.
MyABILITY Profile
I have ABILITY to… ​Understand the needs of others first​
I believe… ​If you set out to solve a problem and do it well, success will follow
I'm enthusiastic about…My family
Self description… Happy and grateful for all that I have been blessed; eager to meet the challenges that are presented; persistent in the pursuit of what is important
Proudest moment… I try to teach my children not to be prideful
Making a difference by… Doing service projects that involve my children, helping them see the importance of helping others
Quote me… "​I would have written a shorter letter if I had more time." – Cicero
Favorite song… "What a wonderful world" – Louis Armstrong
Seven words that describe me… Knowledgeable, Patient, Dedicated, Focused, Mentor, Reasonable, Understanding
About Jack
Jack Hauser is the Chief Financial Officer, directing the company's financial and accounting functions. A licensed CPA with more than two decades of financial experience, he is responsible for credit and collections, treasury, financial planning and other administrative duties. He also manages investor relations.
Before joining ABILITY, Jack was the chief financial officer of Andcor Companies Inc. In addition, he managed the company's investment portfolio and led its investment in emerging growth businesses. He also served as a principal, working closely with emerging growth companies to attract board members, advisors, investors and key executives to ensure the companies' continued growth and success.
Before that, Jack was a senior vice president with Hanrow Financial Group, a merchant banking and venture investment firm; he also held positions with US Bank and Ernst & Young.
MyABILITY Profile
I have ABILITY to… ​To keep my sense of humor and encourage others to enjoy life​
I believe… In the golden rule
I'm enthusiastic about…My family
Self description… Dedicated, loyal, trusted
Proudest moment… Seeing my daughter graduate from college
Making a difference by… Making a difference
Quote me… ​"I want a pony."
Favorite song… "Layla" – Derek and the Dominos
Seven words that describe me… Fun, Father, Mentor, Patient, Analytical, Extroverted, Hard worker
About Jonathan
Jonathan Sherman is the EVP of Products & Strategy and is responsible for leading the product team and driving the strategic solutions that ABILITY brings to market.
Jonathan has more than 20 years of healthcare industry leadership experience growing both private and publicly held companies. With expertise that spans the care continuum, Jonathan holds a unique understanding of the payer, provider and patient perspectives. Jonathan's executive leadership success in product management, marketing, strategy and sales has created value for notable healthcare companies including Phreesia, NaviNet, Silverlink, Haemonetics (NYSE), and Johnson & Johnson. Jonathan also worked for the Health Care Investment Banking Division of Alex. Brown & Sons and Goldman Sachs.
Jonathan has a BA from Wesleyan University and an MBA from Harvard Business School.
MyABILITY Profile
I have ABILITY to… ​Be calm and strong when times get hard
I believe… ​​In the Power of Collaboration
I'm enthusiastic about…Mentoring
Self description… Trusted confidant
Proudest moment… Taking care of family
Making a difference by… Listening
Quote me… ​"Success is not final, failure is not fatal: it is the courage to continue that counts." – Winston Churchill
Favorite song… "Vocalise" by Sergei Rachmaninoff
Seven words that describe me… Ethical, Trustworthy, Strategic, Curious, Innovative, Fun, Creative
About Chelle
An experienced healthcare strategist, Chelle Woolley has served in many of the industry's most innovative and leading organizations promoting the use of health information technology for improving the way health care is delivered in this country. Chelle is responsible for marketing and communications as well as product marketing efforts.
Prior to ABILITY, Chelle was the Principal for Woolley & Associates, an independent consulting organization focused on building company image, branding and messaging. Before establishing her consulting company, Chelle was the Senior Vice President and Communications Officer for RxHub, the nationwide electronic prescription drug information exchange.
Chelle has more than twenty years of leadership/management experience in the health care industry. She co-founded and served as Senior Vice President of ICAN, Inc. where she was responsible for developing corporate strategy and in managing all operational aspects of the company including sales, marketing, account management, client services and corporate communications. Chelle was also a Vice President and co-founder of Abaton.com, developer of web-based physician connectivity services and applications—responsible for sales, marketing and positioning. Prior to these start-up enterprises, Chelle spent over 13 years in leadership positions at United HealthCare Corporation.
Chelle received a Master's of Science and Master's of Public Health from the University of Minnesota, School of Public Health. She was an Assistant Professor at Towson State University of Maryland in the Health Sciences Division and continues to present and educate at national health care conferences.
MyABILITY Profile
I have ABILITY to… ​Make people smile​
I believe… In the power of the individual to make changes, stand up for their beliefs and make the world a better place
I'm enthusiastic about…Fresh bread just out of the oven
Self description… Driven! Classic 'Type A' personality! Always looking for the best in everything and everybody. Creative thinker and problem solver. Mom of five. Compulsively Organized. Free-spirited.
Proudest moment… Five of them! The moments each of my children were born and each and every day since.
Making a difference by… Taking the time to truly listen, then understand before taking action
Quote me… "Peace cannot be kept by force. It can only be achieved by understanding." – Albert Einstein
Favorite song… "The Luckiest" – Ben Folds
Seven words that describe me… Energetic, Daring, Amusing, Nurturing, Introverted, Creative, Feisty
About Geoff
Geoff Charron is the EVP of Engineering and is responsible for all aspects of design, development and quality assurance for the ABILITY portfolio of market-leading healthcare payment and administration products and services. He has more than 20 years of experience in building and managing global engineering teams. Before joining ABILITY, Geoff led the development of market-leading enterprise security software products at Netegrity (acquired by CA Technologies); BEA Systems (acquired by Oracle); CA Technologies; and most recently EiQ Networks.
Geoff holds a Bachelor's in manufacturing systems engineering and a Master's in mechanical engineering from Worcester Polytechnic Institute (Massachusetts).
MyABILITY Profile
I have ABILITY to… ​Build great engineering teams that build great products​
I believe… In communication and collaboration
I'm enthusiastic about…Learning and teaching
Self description… Results-oriented engineering leader
Proudest moment… Watching my son's band
Making a difference by… Providing opportunities
Quote me… ​"Prediction is very difficult, especially about the future." – Niels Bohr
Favorite song… "What's so funny 'bout peace love and understanding?" – Elvis Costello
Seven words that describe me… Focused, Thrifty, Pragmatic, Engineer, Coach, Detail-oriented, Tenacious
About Bob
Robert (Bob) Barbieri, CFO, is responsible for leading the company's financial, investor and market relations, corporate development, and human resources strategies. Bob brings over two decades of success to ABILITY as a senior executive, strategic partner, private equity advisor, and private investor with CFO/COO/CAO hybrid experience – driving shareholder value through financial and operational excellence, growth initiatives, initial public offerings (IPOs), acquisitions, corporate sale, and corporate development actions.
Prior to joining ABILITY, Bob served as CFO at Converge One, a leader in telecommunication technology. He is also a member of Century Park Capital's Executive Council, and has focused on a variety of private equity and other private investment opportunities. Bob's previous experience includes serving as EVP and Chief Financial and Performance Officer at Lawson Software, a leader in EPR to healthcare and other verticals, providing leadership on their transition from a private software firm to one of the most successful software IPOs of any Minnesota-headquartered company. He was also EVP and CFO at TriZetto, a leading healthcare IT company, prior to and during their successful sale process; CFO at Textura, a cloud collaboration company; CFO at Apogee Enterprises, a global leader in glass and coatings technologies; and a senior executive with Air Products, a global manufacturing and services company.
Bob was graduated with highest honors from Drexel University with an MBA in finance and strategy, and also holds a BS in accounting and business administration from Drexel. A Certified Management Accountant, Bob's post-graduate executive education includes programs at Harvard, Stanford and Wharton business schools.
MyABILITY Profile
I have ABILITY to… ​have a positive impact on all situations that I touch and advance the performance of each mission​
I believe… the human potential to solve even the most complex problems is boundless
I'm enthusiastic about…the enormous potential to use technology to significantly advance healthcare in the US and worldwide over the next decade
Self description… A passionate leader focused on developing companies, teams and processes toward scalable excellence in the achievement of winning corporate strategies. Career passion augmented by the love of family, sports and music.
Proudest moment… the birth of my terrific children: daughter (Kristen) and son (Robby)
Making a difference by… Leading the achievement of organizations' missions through positive vision creations and winning achievement planning and execution. Also, developing people to achieve their own individual advancement and career goals.
Quote me… ​"The quality of a person's life is in direct proportion to their commitment to excellence, regardless of their chosen field of endeavor." – Vince Lombardi
Favorite song… "Eye of the Tiger" (Rocky 3)
Seven words that describe me… Family-centered, leader, results-oriented, persister, strategic, optimist, blues-guitarist
About Kathy
Kathy Zirker-Smith, EVP of Strategic Initiatives, is responsible for managing strategic projects that cut across multiple parts of the organization. She has over 20 years of healthcare experience, encompassing a broad range of sectors, including provider, HCIT, services, device and distribution. For 12 years Kathy ran her own consulting business, focusing on strategy development supporting the adoption of new technologies in health care. Prior to that, Kathy spent six years in Corporate Strategy at McKesson. Additionally she worked in a strategy role at Kaiser Permanente and was a consultant with APM Management Consultants. She began her career as a mathematician.
Kathy holds a Bachelor's in Mathematics from the University of Texas, a Diploma (Graduate Degree) in International Business from the London School of Economics and Political Science, and an MBA from the University of California at Berkeley.
MyABILITY Profile
I have ABILITY to… ​Make complex things simpler​
I believe… That everyone has something to contribute
I'm enthusiastic about…The great outdoors
Self description… Jack of all trades
Proudest moment… No one snapshot; I'm proud of building a life with an incredible family and friends and satisfying work
Making a difference by… Showing that girls can do math
Quote me… ​"We act as though luxury and comfort are the goal, when all we really need is something to be enthusiastic about" – Charles Kingsley
Favorite song… "No Expectations" – Rolling Stones
Seven words that describe me… Analytical, Adventuresome, Loyal, Mom, Enthusiastic, Dependable, Creative
About Justin
Justin Silver is the EVP of Corporate Development and is responsible for identifying and leading the company's new business development and strategic acquisition growth strategy.
Prior to joining ABILITY, Justin was a member of the Business Development leadership team at Healthagen, a division of Aetna, where he focused on executing a variety of provider oriented healthcare technology transactions. Justin was previously a Vice President at Radius Ventures where he invested in both development and growth stage companies within the life sciences, medical technology, healthcare IT and services sectors. Justin has also spent time with Ferghana Partners, a boutique investment bank, where he specialized in healthcare private placement, M&A and corporate partnering transactions. He has also worked for New Enterprise Associates where he concentrated on healthcare venture capital financings and strategic advisory work for its portfolio companies.
Justin received a BS in Business Administration from Washington University in St. Louis and an MS in Biochemistry and Molecular Biology from Georgetown University where he graduated first in his class. Justin is a graduate of the Harvard Business School where he received the Dean's Award for leadership and currently serves on the Board of Directors of the Healthcare Alumni Association.
MyABILITY Profile
I have ABILITY to… connect
I believe… that passion is a key ingredient required to accomplish the most complex goals.
I'm enthusiastic about…finding ways to accomplish what others believe can't be done.
Self description… Devoted dad and husband. Healthcare fanatic. Marathoner. Berkshires enthusiast. NYC Foodie. Unwavering Boston Bruins, New York Knicks and Washington Redskins fan.
Proudest moment… When each of my two boys were born.
Making a difference by… doing whatever it takes to help those around me succeed.
Quote me… "You can't stay in your corner of the Forest waiting for others to come to you. You have to go to them sometimes." – Winnie the Pooh
Favorite song… ​"Born to Run" – Bruce Springsteen
Seven words that describe me… passionate, tenacious, empathetic, dedicated, intuitive, helpful, loving.
About Bill
Bill Bartzak, EVP, is responsible for developing and expanding the strategic relationships with new and existing payers and developing new strategic partnership programs. Prior to joining ABILITY, Bill was the president, CEO, and founder of MD On-Line, Inc. Under Bill's leadership, the company over its 19-year history expanded its offerings beyond basic EDI services to include a comprehensive suite of easy-to-use integrated services that address all workflow aspects for ambulatory care providers. A frequent speaker at healthcare and medical technology industry conferences, Bill contributed to the "Values & Strategies for Successful CEOs" series of books for C-level executives.
Bill currently serves as an advisor on the board for Seton Hall University's Stillman School of Business Center for Entrepreneurial Studies, having been inducted into its Hall of Fame in 2012. In addition, Bill is also an active member of the SHU Leadership Advisory Council. He also serves on the Board of Directors for the Institute of Public Health and Medicine of New Jersey and the Board of Advisors for Investors Bank. In 2010, Bill was named Ernst & Young Entrepreneur of the Year for the state of New Jersey.
MyABILITY Profile
I have ABILITY to… Take ideas and turn them into actions
I believe… Anything is achievable when you put your mind to it
I'm enthusiastic about…Making a difference in the way providers practice
Self description… A lifelong entrepreneur with a passion for problem solving and watching others succeed
Proudest moment… Every moment watching my boys grow up
Making a difference by… Mentoring today's youth to become tomorrow's leaders
Quote me… "Never look back unless you are planning to go that way." – Henry David Thoreau
Favorite song… ​"Island Song" – Zac Brown Band
Seven words that describe me… Passionate, Reliable, Honest, Humble, Resourceful, Approachable, Active