ABILITY: Helping simplify the administrative and clinical complexities of healthcare
Guided by a mission to help, ABILITY is a leading information technology company helping providers and payers simplify the administrative and clinical complexities of healthcare.
Through innovative applications and data analytics delivered via a powerful integrated platform, customers across the country – and across the continuum of care – rely on ABILITY to solve their toughest challenges.
We are trusted by providers of all sizes across the care continuum in acute, skilled nursing, home health, hospice and ambulatory settings. We also help payers, including Medicare, Medicaid, Blues plans, and virtually all commercial insurers.
We serve our customers both directly and through a broad network of strategic partners which include revenue cycle, Electronic Health Record (EHR) and practice management vendors and other software and service companies.
We provide applications and analytics that are integral in helping with revenue cycle management, clinical management and performance improvement via a powerful, integrated platform that is built upon connectivity between and among payers and providers.
We help our customers solve the toughest challenges they face every day, including:
Improving financial performance and operational efficiency
Complying with regulatory requirements
Transitioning to value-based healthcare
Improving clinical quality
Improving the patient experience
Enhancing the provider and employee experience
Underpinning it all is a strong foundation. ABILITY is trusted by providers of all sizes. Our deep healthcare and technology expertise means ABILITY can simplify complexity, and that mission fuels every product we deliver. Our unique platform enables customers to solve multiple challenges in a coordinated way, and our applications and analytics are complemented by strength and support we offer our customers to help them respond quickly in a dynamic environment.
Bringing it all together are 600+ people committed to our customers and each other, all guided by a singular mission: To help.
Awards and Affiliations
ABILITY is a technology leader and has been recognized for the strength and security it delivers to customers.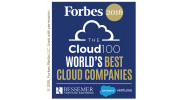 ABILITY was named to the first-ever Forbes 2016 Cloud 100, the definitive list of the top 100 private cloud companies in the world. Companies named to this list are viewed as those that are "leading the cloud technology revolution." ABILITY, which was ranked at 46, was one of only five healthcare technology companies named to the list.

ABILITY Network was named to The Healthcare Informatics 100, a comprehensive list of the top healthcare information technology companies.

General Member of CommonWell Health Alliance – CommonWell is a non-profit trade association dedicated to the vision that health data should be available regardless of where care occurs.
ABILITY has consistently met the highest standards of support and security for protected healthcare information.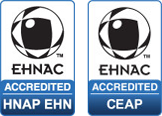 Fully accredited by the Electronic Healthcare Network Accreditation Commission (EHNAC) under Healthcare Network Accreditation Program- Electronic Health Network (HNAP EHN) and the Cloud-Enabled Accreditation Program (CEAP).

Certified by the Council for Affordable Quality Healthcare (CAQH) via their CORE program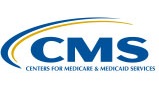 Approved by CMS as a Network Service Vendor and a Health Information Handler (HIH)