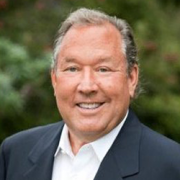 Mark A. Pulido is CEO of ABILITY Network and Chairman of the ABILITY Board of Directors. Mark is a nationally recognized expert with over three decades of leadership experience in healthcare. During the last decade, he focused on private equity and investing initiatives as an industry executive at Freeman Spogli & Company and served on the boards of a number of portfolio companies.
Previously Mark was the Chairman of BenefitPoint, Inc., a venture capital-backed employee benefits technology company, where he also served as its President and Chief Executive Officer. Mark served as President and CEO of McKesson Corporation, a Fortune 15 healthcare services and information technology company. He also served as President and Chief Executive Officer of Novartis Pharmaceuticals Corporation, USA (formerly Sandoz), a research-based pharmaceutical manufacturer, and Red Line Healthcare Corporation, a specialty long-term care distribution and medical billing company. He also served on the Board of Directors of Quidel Corporation, a provider of diagnostic testing solutions; Sunrise Medical Inc., a medical equipment manufacturer; Smile Brands Group, a dental practice management company; Charles Schwab Corporation, a financial services company; and Imation Corporation, a technology company.
Mark holds a BS degree in Pharmacy from the University of Arizona, College of Pharmacy, and an MS degree in Pharmacy Administration from the University of Minnesota.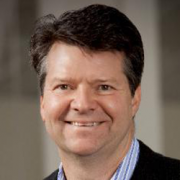 Tim Adams serves as Executive Vice President, Chief Financial Officer and Treasurer of Demandware, an industry-leading provider of enterprise cloud commerce solutions.
Tim has more than three decades of financial management experience in the healthcare and technology industries. Previously, Tim held the position of Senior Vice President and CFO for athenahealth, a leading provider of cloud-based services for electronic heath record (EHR), practice management, and care coordination. Tim has also served as Chief Investment Officer of Constitution Medical Investors as well as Senior Vice President of Corporate Strategy for Keystone Dental, Inc.
Earlier in his career, Tim was CFO at a number of publicly traded companies including Orthofix International N.V., a diversified medical device company; Cytyc Corporation, a developer and manufacturer of clinical products focused on women's health; and Digex, Inc., a web hosting company that was acquired by Worldcom. Tim also held various executive level positions at Modus Media International, which was acquired by CMGI; Geotrust, which was acquired by Verisign; and GTE Internetworking / BBN Planet. Adams began his career in public accounting at Price Waterhouse. He holds an MBA from Boston University and a BS from Murray State University.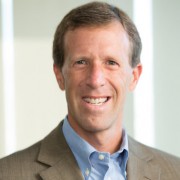 Darren Black has been Managing Director at Summit Partners since 2013, focusing primarily on the healthcare and life sciences sector.
Prior to Summit, Darren was a Managing Partner with SV Life Sciences, where he focused on healthcare services, healthcare information technology and pharmaceutical services. He served on the boards of numerous healthcare companies including Aptiv Solutions, Celerion, CRI Lifetree, ISG Holdings, Nordic Consulting Partners, Ricerca, Spectrum Professional Services, U.S. Renal Care and Vitalize Consulting. Prior to SV Life Sciences, Darren was Cofounder and President of two companies, ClinCare and PharmaStar. Previously, he was a healthcare consultant for Accenture.
Darren holds an AB in Government from Harvard College and an MBA from the Wharton School of the University of Pennsylvania.

Jared Kesselheim is a Managing Partner at Leerink Transformation Partners, a growth equity fund focused on investments in healthcare information technology and healthcare services. Prior to that he was at Bain Capital Ventures, which he joined in 2008 and where he became a Partner in 2014. In that role he led the healthcare practice focused on investments in healthcare information technology and healthcare services. Prior to joining Bain Capital Ventures, Jared completed his residency in internal medicine at the Massachusetts General Hospital. Jared received his MD from Harvard Medical School and his MBA from Harvard Business School, where he was a Baker Scholar. He also received his AB, summa cum laude, from Harvard College.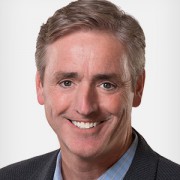 Andy Hurd serves as CEO of MedeAnalytics, a leading provider of healthcare performance management solutions. Andy has more than 25 years of healthcare IT experience and leadership, including product and market innovation as well as strategic partnerships. He was previously CEO of Epocrates, the market leading mobile platform for clinical content and practice tools at the point of care. Before Epocrates, Andy served as Chairman and CEO at Carefx and held senior management positions at WebMD Corp, CenterBeam, Inc. and QuadraMed Corporation.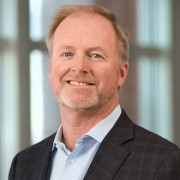 Marty Mannion joined Summit Partners in 1985 and today serves as the firm's Chief Investment Officer.
Marty has served as a board director of many companies, including eight public companies. He is currently a director of CareCentrix, Champion, NameMedia, Sparta Systems and Sun Trading. His prior directorships include AdvaCare (NASDAQ: AVCR, acquired by Medaphis), American Dental Partners (NASDAQ: ADPI, taken private), Bartlett (acquired by Harvest Partners), Clinical Pathology Laboratories (acquired by Sonic Healthcare), Employee Benefit Plans (NASDAQ: EBPI), ImageAmerica (became MedAlliance, NASDAQ: MDAL), Lincare (NASDAQ: LNCR, later acquired by The Linde Group), Liquidnet , Litchfield Financial Corporation (NASDAQ: LTCH) and Pharmaco Dynamics Research (merged with Applied Bioscience International Inc., NASDAQ: APBI).
Prior to Summit, Marty worked as a Systems Engineer at IBM Corporation. He holds an AB in Economics from Princeton University and an MBA from Harvard Business School.
Marty serves on the boards of Up Academy (a charter school management company) and Berklee College of Music and is a trustee of The Park School in Brookline, Massachusetts and Belmont Hill School in Belmont, Massachusetts. Marty also serves on the Advisory Board of the Alydar Funds, Summit's public equity investment management affiliate. His past directorships include Big Brothers Big Sisters of Massachusetts Bay, Children's Hospital Trust of Boston and Regis High School in New York City.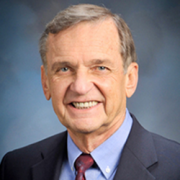 Jerre L. Stead currently serves as Chairman of IHS Inc., a global market information and analytics company, having previously held the positions of Executive Chairman and CEO. Jerre also spent several years in various leadership positions at AT&T, including Executive Vice President and Chairman/CEO of AT&T Global Information Systems.
In the past, Jerre also held the position of Chairman of the Board of Directors and Chief Executive Officer of Ingram Micro. He was also Chief Executive Officer and Chairman of the Board of Directors at Legent Corporation. In addition, Jerre was chairman and CEO of the Square D Company. He began his career at Honeywell, Inc., where he spent 21 years and held a number of executive management positions in the United States and Europe. Jerre has been CEO of seven public companies and has served on 34 public company boards.
Jerre is a well-known author in the field of executive leadership. He holds a B.A. degree in Business Administration from the University of Iowa, and is a graduate of Harvard University, including participation in the Advanced Management Program at Harvard Business School.